Ever wondered who is behind the microphone? This page will tell you a little bit about our presenters and the show that they do. Simply click on the links below on the show you want to learn more about.
Our Directors
Kyle is our Chief Executive Officer (CEO) of our company and has experience in running a variety of community groups and community radio stations. Kye Scott has been involved in the local media since a very young age. His first radio show was at Newcaslte & Gateshead's first ever fulltime FM community radio station (NE1fm) Kyle presented a number of shows including The dedication show, Saturday Mid Morning, Drivetime and attending a number of Outside Broadcasts. He left NE1fm early 2019 to start something new.
In August 2019 Kyle Scott formed Radio Shields NE CIC with only two volunteers and limited funds, the station eventually opened its doors in September and launched it's fulltime online only community radio service on 14th September. The Station grew and eventually the programming schedule was busy with lot's of different programmes. Throughout lockdown the local radio services proved itself to the local authorities that it had something to offer and their was a need for the local radio service.
In early 2021 the station was asked by MUX ONE to support it's ofcom application to bring Tyneside 30+ radio stations to the area and in December of that year Radio Shields went live on the UK's first small scale DAB Radio system and has gone from strength to strength.
You can hear Kyle on-air weekdays 4pm and weekends from 10am.
Jade is a named director of our company and has been involved with the station as a presenter since January 2020. She works at a South Shields-based business selling windows and doors, she's been doing this since the aged of 16. Since becoming part of the directorship of Radio Shields she's been a massive support to Kyle to carry the vision of the organization.
Jade has a husband called Carl who one day will be our roving reporter, two girls, and lots of animals.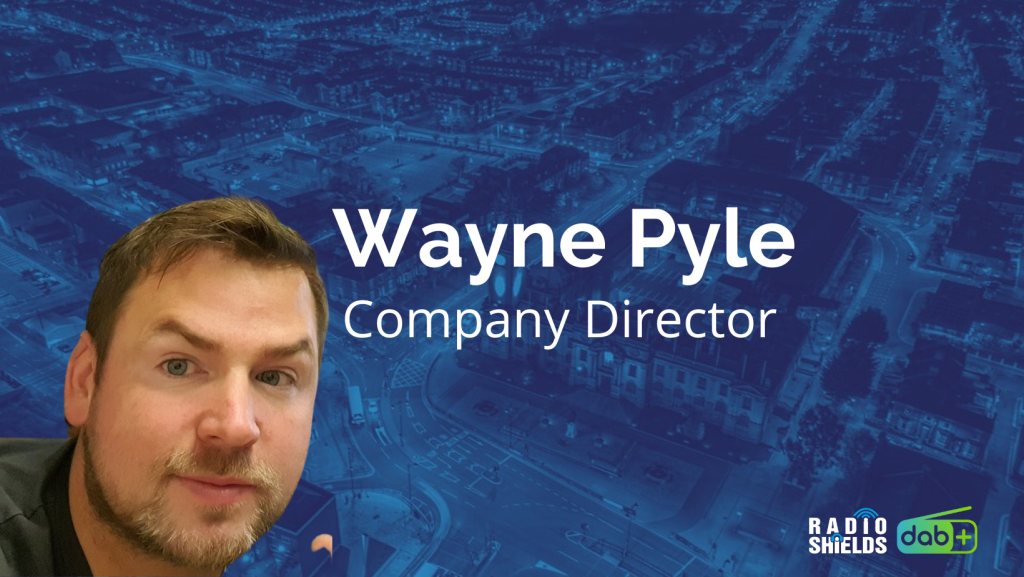 Wayne has been with Radio Shields for over a year now, and he has a massive passion for "Indie Music" and loves his fast cars. Wayne is also a named director of our company and is full of ideas and ambition! He works alongside Kyle ensuring the business of the radio station runs smoothly.
Steve Lamb has been a member of Radio Shields since December 2019. His daughter Jess Lamb presented The Mid-Week Bounce for a number of years, before recently taking a break from broadcasting to allow her to focus on her studies. Steve is a retired figherfighter and work for South Shields Tyne and Wear Fire Station for a number of years. Now he is the company secretary and assists in the day-today running of the business, as well as applying for funding to allow our radio station to fully operate it's service.
To speak to a member of the board of directors or the senior management team you can do this by email firstname@radioshields.co.uk or admin@radioshields.co.uk FAO The board of directors
Our Presenters & Hosts
To email one of our presenters you can try firstname@radioshields.co.uk or firstname.lastname@radioshields.co.uk